PineTree Woodworks | Storage Sheds, Garages, & Hunting Blinds
PineTree Woodworks is located in the heart of Lancaster County's rich, rolling farmland, home to local farming communities and generations of local craftsmen. As a growing family-owned and operated business, PineTree Woodworks embraces the values of the generations who have come before us. In Lancaster County, woodworking and construction are part of the cultural heritage, born from local farmers coming together to help their neighbors build high-quality barns that were built to last for generations.

For over 15 years, PineTree Woodworks has demonstrated our commitment to designing and building the finest storage sheds and garages you'll find in the Lancaster area. We back all of our buildings with a full 10 year warranty and offer loads of options and customizations to provide each customer with a building that meets their unique needs.

All of our storage buildings and garages are built in our local community, by local craftsmen, using the finest materials available. We sell our quality buildings through a network of dealers to provide the best service for our customers in the local area and beyond.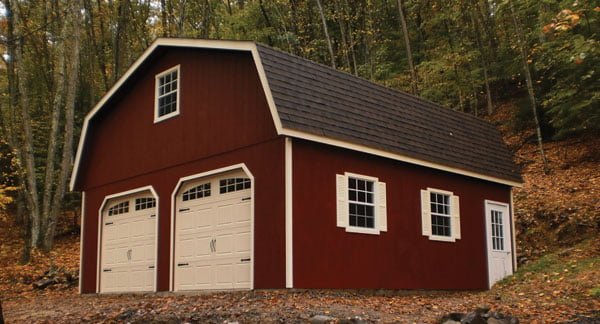 Product Categories
Choose from one of our three building categories! We offer storage sheds and garages with various add-ons and configurations that will allow you to customize in nearly any way imaginable! Make it a simple shed for tools, a nice workshop for your craft, a man-cave; the possibilities are endless. We also offer three different types of hunting blinds to keep you dry and unbothered by the elements during those long camps out in the wilderness.
Find a Dealer Near You!
We currently have dealers for our PineTree Woodworks storage buildings in five different states across the Midwest region! Find a dealer near you to get your own shed, garage, or hunting blind! Interested in becoming a dealer? Fill out our form today to get started!
Find a Dealer